Biolage Smooth Proof Shampoo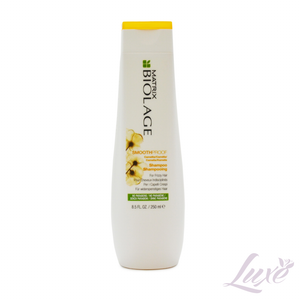 Biolage Smooth Proof Shampoo
Regular price
Sale price
£10.95
Get it by:
Sep 22
-
Sep 23
Guaranteed safe & secure checkout
Biolage Smooth Proof Shampoo
Frizzy and unmanageable hair can be difficult to control and style. Inspired by natures water-resistant camellia, Biolage SMOOTHPROOF Shampoo for frizzy hair provides humidity control and anti-frizz smoothness even in 97% humidity.*
*When using the system of SMOOTHPROOF Shampoo, Conditioner and Serum vs. a non-conditioning shampoo.
Shampoo with frizzy hair cleanses and controls frizz for manageability and smoothness
Polishes hair and encapsulates it in a protective shield
Paraben-free formula is also suitable for color-treated hair